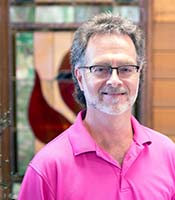 Gary Ladyka first took an interest in playing the family piano and has since had the opportunity to play several different genres of music. For a variety of reasons, the one genre that is for him, the most challenging and the most personally rewarding is sacred music. As a musician, you always strive to give the message of the song the right sound and the right feel. And when that happens, it's a great feeling. But, when you're able to touch someone's heart and mind with a message from God through the music you are playing that is a feeling that is quite simply amazing.
He feels truly blessed to have the privilege of being able to share God's word through music with the people of Anoka United Methodist Church.
It is humbling, awesome and amazing!
You may contact Gary through the church office at 763-421-2378 or umcanoka@gmail.com