Advent and Christmas 2020 at UMCA
This year, the holidays will look different.
Still, we believe that the joy and hope of this season cannot be erased!
As we wait for Jesus, and as we celebrate his birth, we will continue our mission of making new disciples!
We will carry on in our vision of providing hope to our community!
Are you interested in volunteering this holiday season? We're looking for help in a variety of ways.
Let us know if you can help in other ways! Thank you!
Devotional and Candle Holder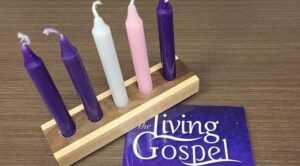 This year, we're happy to provide you with a take home Advent kit with a small daily devotional, a handmade Advent candle holder, and a set of small candles. Contact us through our web form, call, or email the church office to reserve your kit today! Kits will be available for pickup or delivery the week of November 23.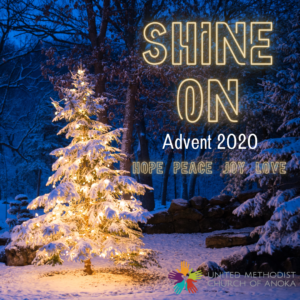 Advent Worship will be Online
Join us each week for meaningful worship with Scripture, music, prayer, and preaching! This year will include virtual Music Sunday and telling the Christmas Story together!
Giving Gifts, Providing Hope
This year, we invite you to work together as a congregation to provide holiday joy to families! We are working to provide groceries and holiday gifts to bless a few families this season. All gifts will need to be received by the end of November.
ordering a gift to be delivered from our Target registry

purchasing CUB Foods or Target gift cards in $20 intervals and delivering to church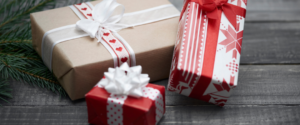 Please Note: There will be NO drive-thru Communion in December.
Instead, plan to have bread and juice ready at home when you worship online on Sunday, December 6.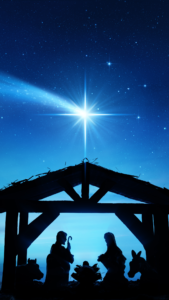 BLUE CHRISTMAS WORSHIP
Monday, December 21 at 7:00pm
We have been invited by Zion Lutheran church to join with other area churches in an online Blue Christmas worship service. The service will be available to view via livestream on December 21 at 7:00pm. When the link is available, we will share it here on our website and on our social media pages.
Blue Christmas is a worship service designed to acknowledge and honor the grief that many feel during the holiday season. This year, many are feeling isolated and looking for space to express sadness. God receives our grief. Come, Lord Jesus.
To view the service, click this link at 7pm on December 21:
https://youtu.be/MVaRE5qJg6w
Join a SMALL GROUP!
We have many small groups meeting via Zoom for the time being. Email the church office (umcanoka @ gmail) to get the meeting information to join in!
Jesus Was 33 (mid 20s-mid 40s)
Sunday, December 20 at 11am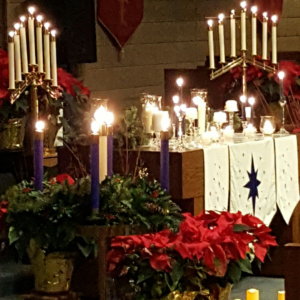 Christmas Eve Worship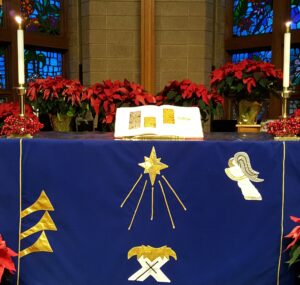 In addition to all the special events
for Christmas week and Christmas Eve,
we will also be sharing ONLINE worship
for Christmas Eve. Our Storyteller's Service and Traditions Service will be available on YouTube and Facebook on December 24 for your family to worship together in services similar to what we have each year.
We are working on a UMCA Community Art Project for Advent!
Do you like to create? We are seeking art from UMCA-ers of ALL AGES,
Help us tell the story of Christmas through art. To participate, contact PASTOR LAURA for more information.
MUJILA FALLS

This Christmas, we invite you to honor your loved ones by making a gift to support Mujila Falls.

The Mujila Falls Agriculture Center traces its origins to the Musokatanda Agriculture Project, launched in 1995 by GBGM missionaries, Paul and Roxanne Webster, in the Democratic Republic of Congo (DRC). A few years later, Paul and Roxanne were evacuated to Zambia because of civil strife in the DRC. The missionaries settled on a 1000 Hectares that was donated to the UMC by Chief Kanyama of the Lunda. The chief's condition was that the center would teach sound agricultural principles to the residents of his chiefdom. The project caretaker has been Temba Nkomozepi who joined the project in October, 2017.
Donations for Mujila Falls will be collected during the month of December. You can make a

Donation Online
or mail a check to the church clearly marked in the memo for Mujila Falls.
CHRISTMAS EVE DRIVE-IN WORSHIP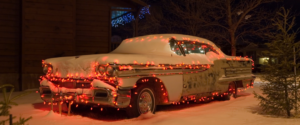 Join us on Christmas Eve at the drive in! We will hold worship in the UMCA North Parking Lot with carol singing, prayer, a brief message, and candlelight! When you drive in, you'll receive the order of worship and a sanitized battery candle, which you'll drop off on your way out. It's not the same, but it will be meaningful and we will be together!
Christmas Eve Drive-In Worship
Thursday, December 24 at 4:00 and 6:00pm
in the UMCA North Parking Lot
or by calling the church office.
Unreserved spaces will be offered on a first-come,
first-served basis that evening.
COME AS YOU ARE, STAY IN YOUR CAR!
CHRISTMAS VIGIL

We know that one of the most challenging parts of this pandemic year has been the separation from people and places that are most meaningful to us. Our 2020 Christmas Vigil gives you the opportunity to spend a brief time in the UMCA Sanctuary during the week of Christmas for sacred space, prayer, and Communion. This opportunity will be by reservation only, and will be strictly coordinated to maintain low numbers in the sanctuary and thorough cleaning as you come and go.
Christmas Vigil Dates and Times:
Monday, December 21 at 5:00pm, 6:00pm, and 7:00pm

Tuesday, December 22 at 2:00pm, 3:00pm, and 4:00pm

Wednesday, December 23 at 10:00am, 11:00am, and Noon
How to Participate in the Christmas Vigil in Person:
RESERVE A SPOT for yourself or your household using our ONLINE SIGN UP or by contacting the church office. If you leave a message or email, please include your name, the number of people in your household who wish to attend, and your preferred time(s). Someone will return your call as soon as possible to confirm if your preferred time is available or find another time. Each time has a limited number of spots available for reservation – no more than 10 people and no more than 3 households at each time. If you have a household that is more than ten people or another special circumstance, please call us to discuss options.
ARRIVE AT YOUR DESIGNATED TIME. Please do not come in to the building early – if you arrive early, please wait in your car until your designated time.

MASKS ARE REQUIRED at all times in the building.

Please do not remove your mask at any time. Please maintain distance from our volunteers and other participants. At the conclusion of the service, you will have the option to take Communion elements out of the building with you to consume in your car or when you get home.
A VIDEO WILL PLAY IN THE SANCTUARY. Please remain seated in the sanctuary and exit at the conclusion of the video. The experience will last about 30 minutes. Please exit promptly so that our team can clean the space before the next participants arrive.
PLEASE STAY HOME if you are not feeling well. We do not want to take risks with anyone's health. If you have any symptoms of sickness, please stay home and take care of yourself!
How to Participate in the Christmas Vigil at Home:
The Christmas Vigil video will be posted on our UMCA Facebook and YouTube pages on Tuesday, December 22 at 7:00pm. You are welcome to make time and space at home to join this time of devotion and vigil while staying safe!
Navigate using the tabs at the top of the sign up sheet.