Ministry of the Month: Love Offering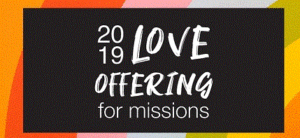 The ministry of the month for May is the Love Offering. This offering is collected at the Minnesota Annual Conference in June. The donations benefit the Lao Samphan Methodist Church in Laos, the Volunteer Lawyer Network, and the Volunteers in Mission Scholarship. If you are making a donation by cash or check, make sure the donation is designated as "Love Offering" or "Ministry of the Month."
Questions? Contact Pastor Laura Hannah
Upcoming VOLUNTEER Opportunities
Family Promise: May 19-26
Meals on Wheels: May 20-24
Serving on Sundays is great way to get involved! Greeters, Scripture Readers, Coffee Makers, doughnut sponsorship and more, Check out the link below to explore all the options!
SMALL GROUPS
One of the best ways to get to know new people and make connections is to join a small group! Bible Studies, Book Clubs, Specialty Classes and more! Check out the link below to get started!
Schedule a visit with Pastor Laura
Are you interested in having a more personal conversation about how you or your family can get connected here at UMCA?
Schedule a time to visit with our Discipleship Pastor, Laura Hannah, today. She'd love to get to know you and help you find the places where you can use your individual talents to find meaningful connection and personal growth.
Keep up to date on all the current and upcoming events at UMCA by following the link below to our Weekly e-News letter.
These are the weeks that Anoka United Methodist is responsible for delivering meals:
December 03-07, 2018 January 14-18, 2019
February 25-March 01, 2019 April 08-12, 2019 May 20-24, 2019
Look for the sign-up sheet for drivers prior to that week by the church office or contact our coordinator, Liz Balabon 763.753.2244
UMCA supports these organizations both financially and through volunteerism:
(To learn more just click on the link of your area of interest
.)
ACBC: Local food shelf
The Sheridan Story: Offering food and assistance to Lincoln School families living close to the church.
Meals-On-Wheels: Delivery of meals to senior citizens. Several weeks a year.
Red Cross Bloodmobile
O. C. Ministries: Building and supplying UM-related classrooms, clinics and churches in Jamaica, Liberia and Sierra Leone. Collections twice a year. Work team trips once or twice a year.
United Methodist Committee On Relief: Disaster relief throughout the world. Local disaster relief teams as needed.
Paul Webster: United Methodist missionary in Zambia specializing in agriculture.
Worship Sundays
(September – May)