Sundays at 9:30am
Worship In Person or Online!
Now hiring! Please visit our Careers section
We worship in person and online on Sundays at 9:30am.
Services available via live stream on Sundays at 9:30am.
or visit us on YOUTUBE.
(services will be archived on YouTube following the live worship)
Our Church Office Hours are:
Tuesdays, Wednesdays, and Thursdays
10:00am-2:00pm or by appointment
Your financial support helps us pursue our vision of
providing hope to our community!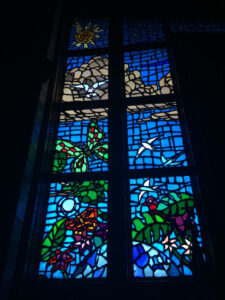 Friday, December 8 Saturday, December 9
Drive past the nativity scene! Park and join in holiday activities! Christmas Carolers, Hot Cocoa & Coffee, Smore's by the fire, & more!
Read our weekly e-News to stay up to date on all things UMCA! Read on your browser or contact the church office for delivery to your inbox!
Toys for Joy
Send a smile this holiday season
New Toys for Children of all ages up to the age of 18.
Please bring these items to the Community Room.
Cash and Check donations are also Welcome.
Stepping Stone Emergency Shelter
If you'd like to participate in the holiday gifts this year, below are the things we're collecting:
$25 gift cards to Kwik Trip, Target, and Walmart (plastic, not electronic)

Hats, mittens, and gloves (adult size)

Hand warmers

Monetary donations (please indicate that it is for holiday gifts)
GOD'S LOVE is for

E

V
E
R

Y

O

N

E

!