Sundays at 9:30am
Worship In Person or Online!
Now hiring! Please visit our Careers section
We worship in person and online on Sundays at 9:30am.
Services available via live stream on Sundays at 9:30am.
or visit us on YOUTUBE.
(services will be archived on YouTube following the live worship)
Our Church Office Hours are:
Tuesdays, Wednesdays, and Thursdays
10:00am-2:00pm or by appointment
Your financial support helps us pursue our vision of
providing hope to our community!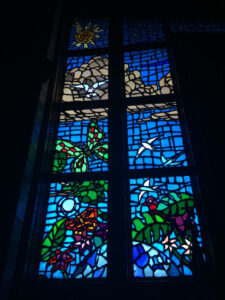 Read our weekly e-News to stay up to date on all things UMCA! Read on your browser or contact the church office for delivery to your inbox!
United For The Community Back to School Event
August 17 from 5:00-7:30pm
Here's how you can help:
Make a donation by writing a check to UMCA and marking it as "U4C" in the memo line.
GOD'S LOVE is for

E

V
E
R

Y

O

N

E

!